NikeWomen: Stronger in Sport
This project was part of a broader aim to give women expressive control of their sport, skills and style through a more empowering tone of voice. An example of this was the Nike Blazer Low campaign. Collaborating with the Nike London team, I created a new tagline and manifesto for the updated Blazer Low to be used across Nike.com, the Nike App, retail and social. The concept blended two themes: the boldness of pursuing your dreams and the relentless spirit of the NikeWomen consumer.
Back to School: Can't Teach This

A creative digital campaign across Nike EMEA, targeting students returning to school and university. The overarching concept 'Can't Teach This' merged the worlds of school and sport through an irreverent, style-led attitude, rolled out across all digital channels. I also pitched in a second concept: 'You the students' based on a rebellious and energetic student style movement.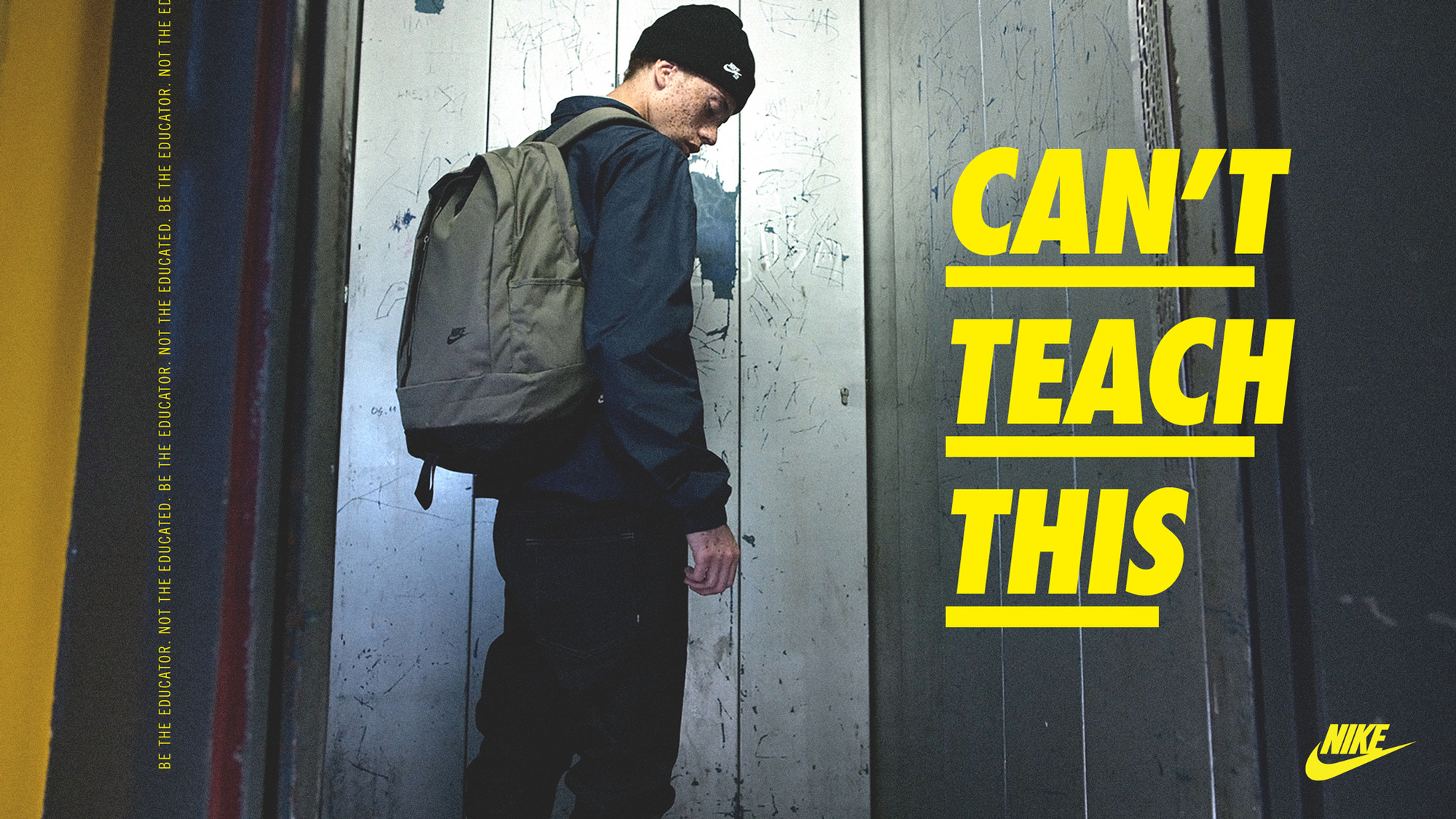 Nike App: Nike Pro Hijab Launch
The launch of the Nike Pro Hijab was ground-breaking. Not only because it was the first ever hijab to be built for athletes, but it also helped make sports a more inclusive space. I crafted supporting Nike App content using aspirational language centered around smashing stereotypes and proving you can own the game, no matter your gender, religion or race.
Nike Berlin Shoot: The Autumn Collection
Six concepts for six Nike autumn colour stories, shot on set in Berlin. I worked on the overall concepts and shoot decks, collaborating with an Art Director, and travelled with the crew to ensure each concept was followed. The concepts focused on movement and theatricality of each colour with a sports twist: from 'pink is power' to 'green machine'. Each concept was then translated across digital assets from social to CRM.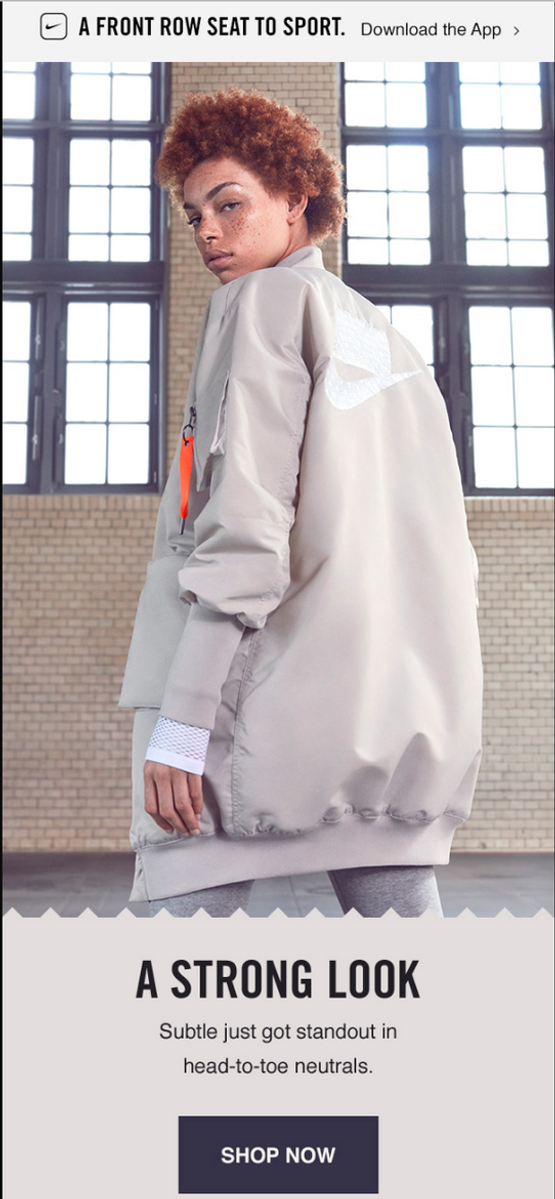 Summer Heritage: SUMMER OF '18
Concept and copy for the Nike Summer Collection.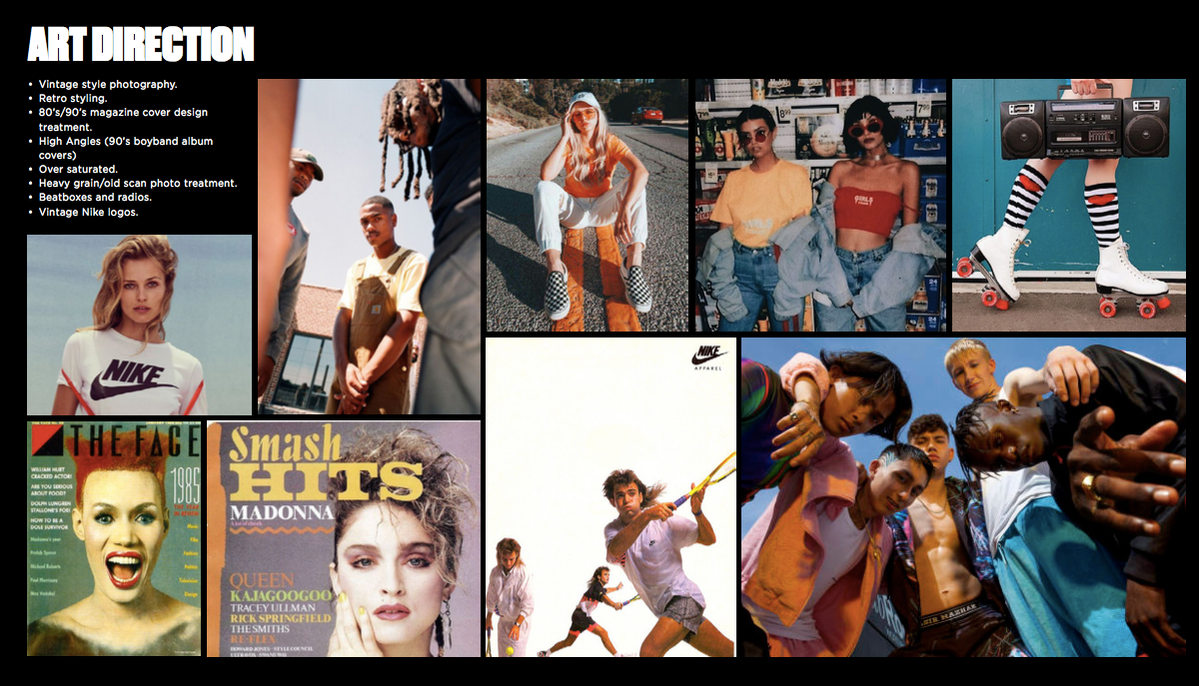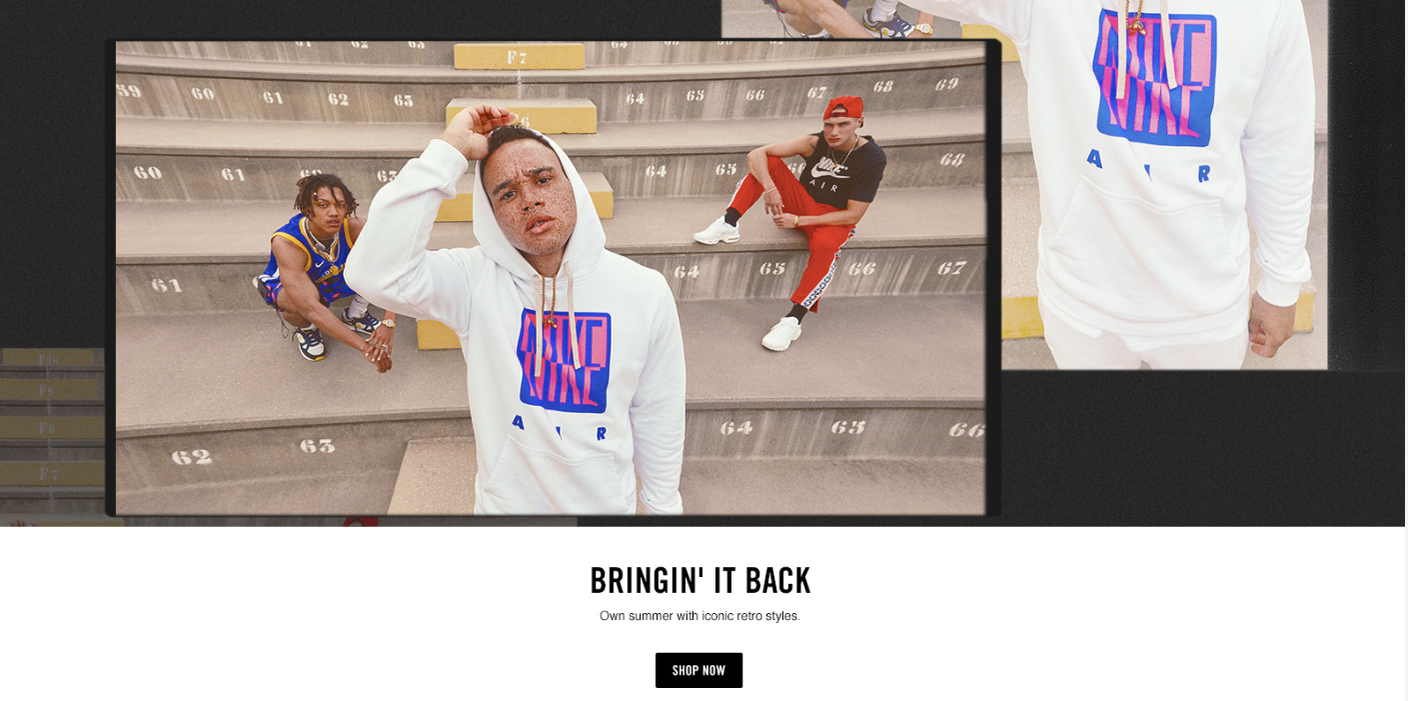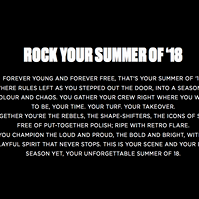 Shoe Naming: The Nike Flyknit Racer 'Little Red'
I created the name of a new running silhouette for Nike Sportswear, based on the concept of Little Red Riding Hood.
NIKE Air Max Month: KISS MY AIRS
A whole month of Nike Air Max styles, promoted across all channels.